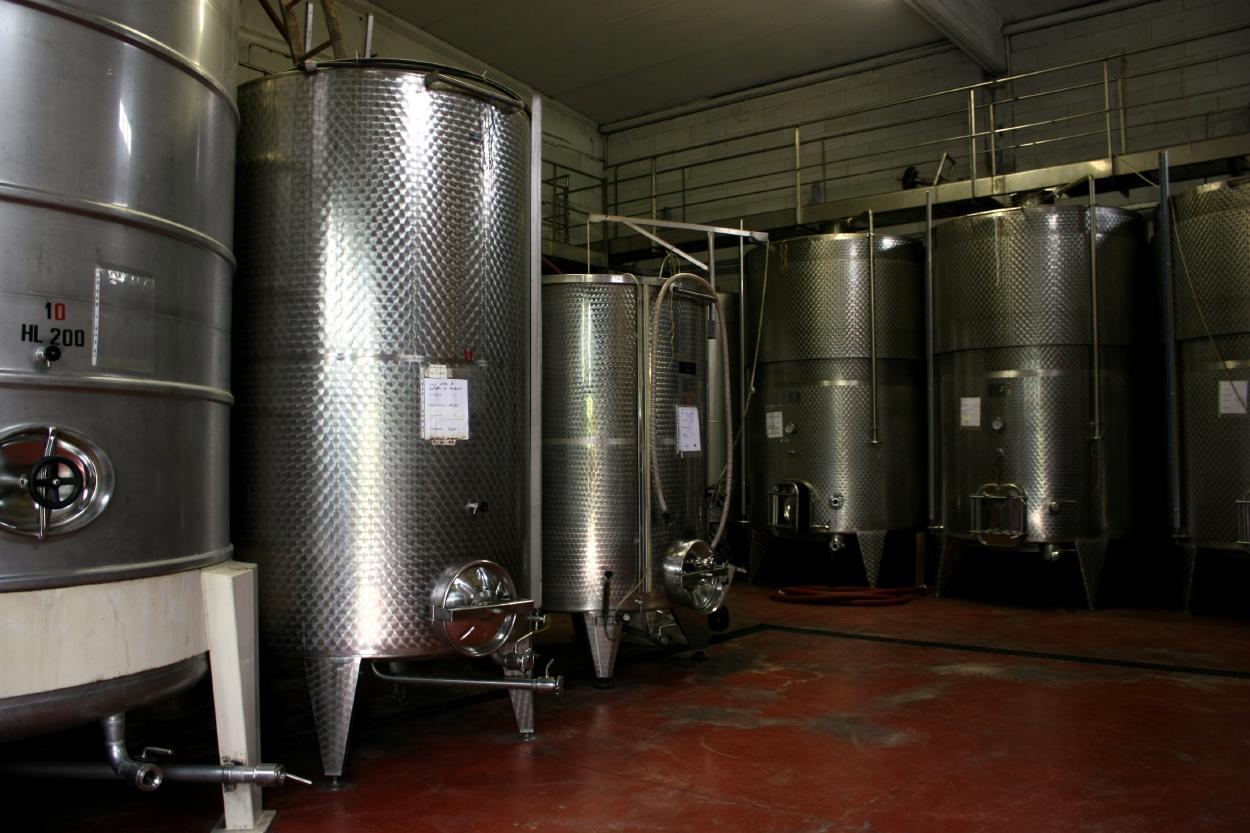 After finishing the work in the vineyard, like every year, the focus moves to the cellar. It will be in this ambient that, slowly, the grape juice will turn into wine.
The fermentation
There are two types of fermentation that enable the creation of wine: the first is "alcoholic fermentation". This process begins immediately after pressing the grape skins. Its duration can vary a few days depending on the wine to be obtained. During this fermentation phase the yeasts transform the sugars into ethyl alcohol and carbon dioxide. Alcohol is a preservative of the wine but it also adds sweetness, strength and body. Our wines are fermented in inert stainless steel containers, thanks to which we can control the tank's temperature.
The second type of fermentation is "malolactic fermentation". This process takes place after the initial alcohol fermentation. It is the result of the lactic bacteria that transforms the wine's rough malic acid into softer lactic acid. This reactionoccurs spontaneously if the ambient temperature rises. This type of fermentation is taking place at the moment.
Decanting and pressing
Another extremely important procedure during this period, is the transfer of wine from one tank to another to separate it from its sediment. After fermentation the "pressing" takes place: the marc, left in the tank after removing the clean wine, is placed in a press which produces a secondary wine that is simpler and less structured.
The marc, or rather the skins, pips, stalks and any other solid residue that remains, after the grapes are pressed and have fermented, is taken to thedistillery to produce grappa. This process is taking place at the moment.
Bottling
While all this work in the cellar is taking place we haven't forgotten the latest arrival, l'Excelso. Last week we carried out the second bottling session. In December 2014 we bottled roughly 900 bottles, which have all been sold! This is a good sign for us it because it means that this wine was a huge success.
Come and see for yourself the work in the winery
Come visit us in the winery where you'll see first-hand how the work is carried out. Further to visiting the cellar you can taste all of our wines and learn about all our gift ideas for Christmas. If you'd like to book a visit send an email to caneuva@libero.it or call us at +39 0173/70668. We'll be more than delighted to welcome you and show you all our products.
If you'd like to book a tasting click here. We're open 7 days a week, all year round!